THE MIAMI SHARK TOURS EXPERIENCE
Take in the action from the comfort of our boat
Our shark viewing trips are the perfect shark tour excursion for groups and families that are looking for an unforgettable day of fun and adventure on the open ocean off of the coast of Florida.
With our shark grounds only a few miles from our dock, shark viewing trips are easily accessible and provide our guests with a memorable shark experience without ever getting their hair wet.
On shark viewing trips, our boat makes it to the shark location in under a half-hour. For shark viewing, our locations are closer to land and occur in water depths that provide for great visibility to see and interact with sharks.
Our viewing trips begin once we have reached the shark grounds and our team starts the process of chumming or attracting sharks with bait.
While each trip is unique, it usually takes no longer than an hour for the sharks to begin to visit our boat and begin interacting with our baits.
When they arrive, our team then handles throws out a number of baits on a line without any hooks and proceeds to "wrangle" sharks for our guests to enjoy.
During the wrangling, our team will show our guests how the sharks approach bait, hit on the hookless lure, and provide our guests with an up-close perspective of the natural behavior of sharks in Florida.
These trips are less time-intensive and occur throughout the day at Miami Shark Tours.
Designed with families and groups in mind, this experience is our most popular excursion and provides guests with a top of the line shark experience from the deck of our boat.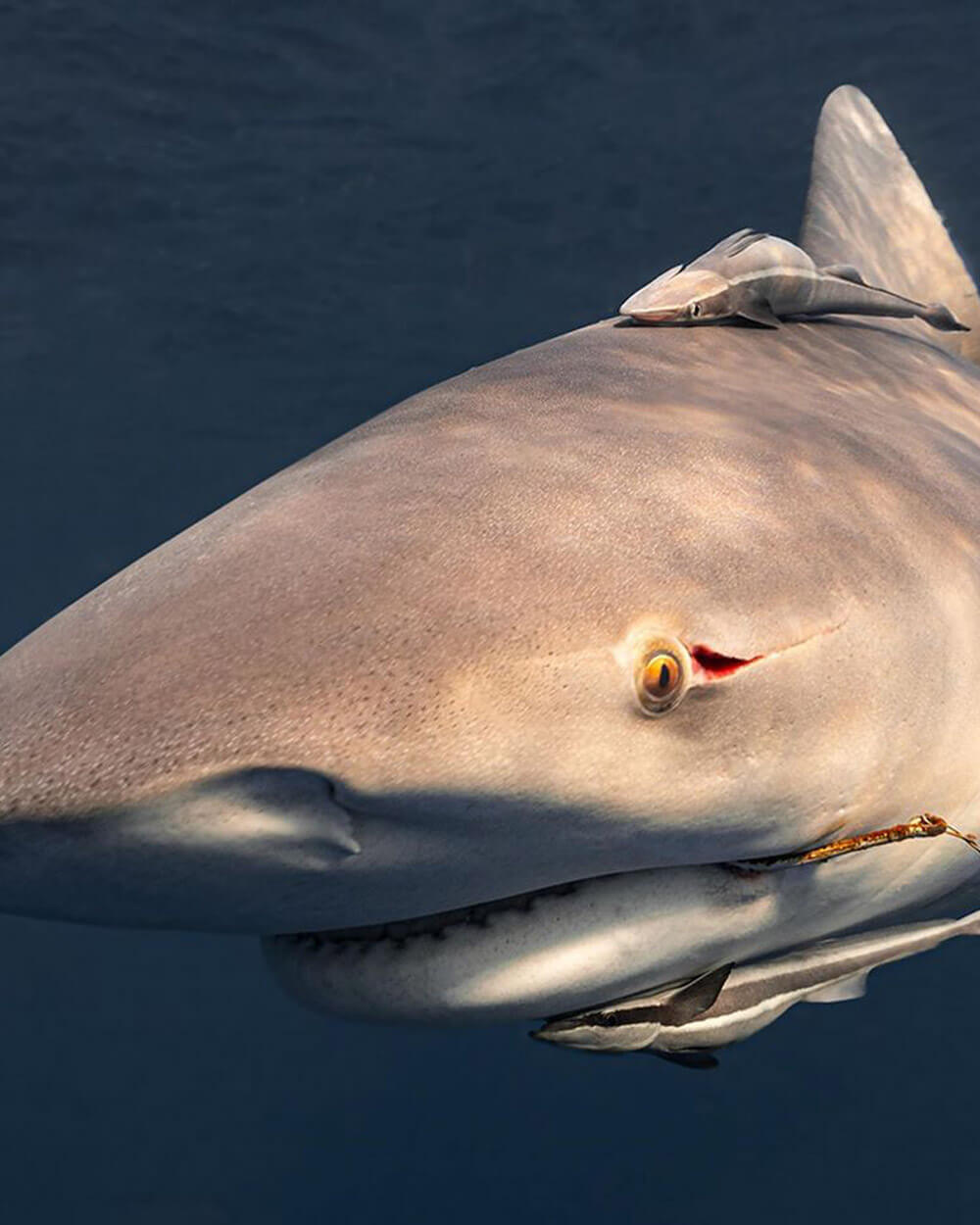 Bringing you Face to Face with Florida's Sharks
Our shark diving trips are a more comprehensive, immersive experience with sharks in their natural environment.
A shark diving adventure begins with a solid run to the shark diving ground, approximately 5 to 20 miles offshore, depending on recent shark activity and where our professionals best expect the sharks to be on any given day.
In most cases, the run to the shark tour locations takes roughly one hour. Once at the location, our team will get the chum in the water to start attracting sharks for the diving experience.
The sharks of Florida are normally very responsive to our baits and guests can expect the sharks to arrive anywhere from 10 minutes to an hour after the chumming process has begun.
Once the sharks are present, our team helps our divers suit up for the big adventure, getting each diver situated with diving gear to get into the water. Once ready, divers are invited to get into the water with the sharks via the shark cage tethered to the side of our trusty shark boats.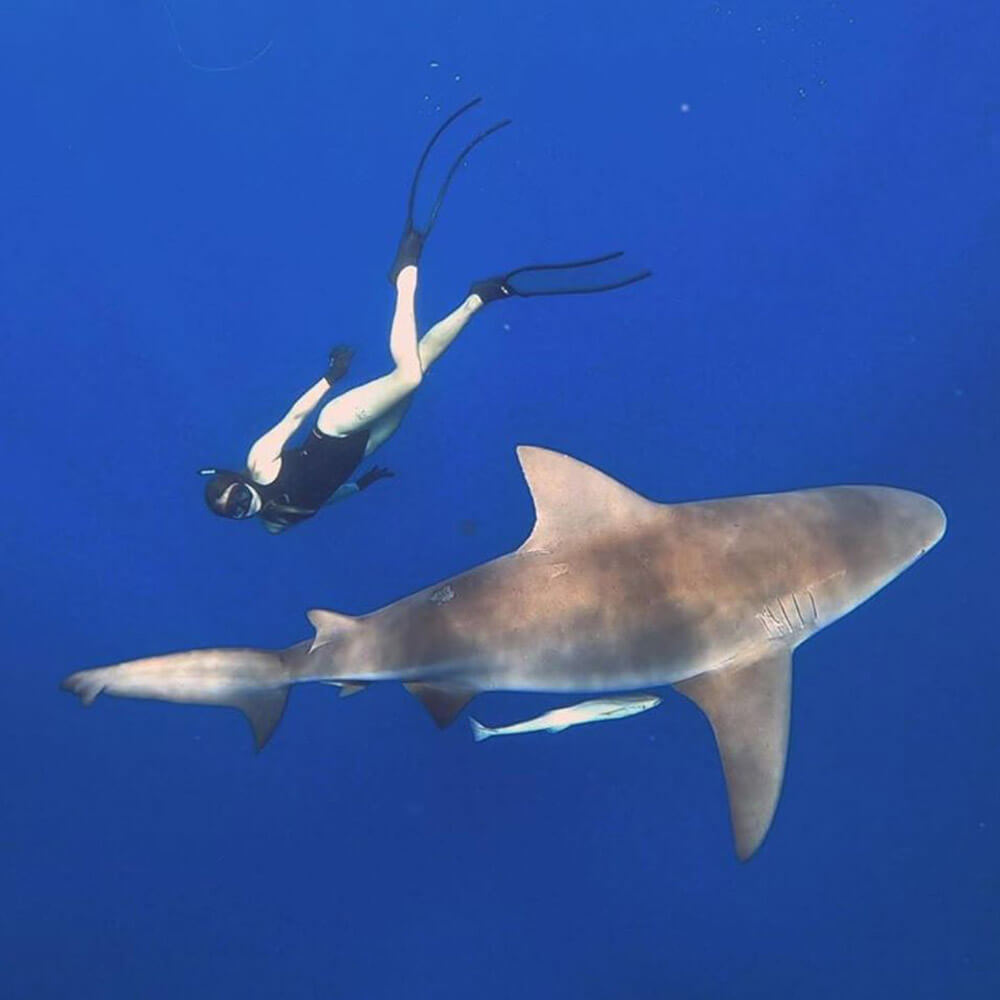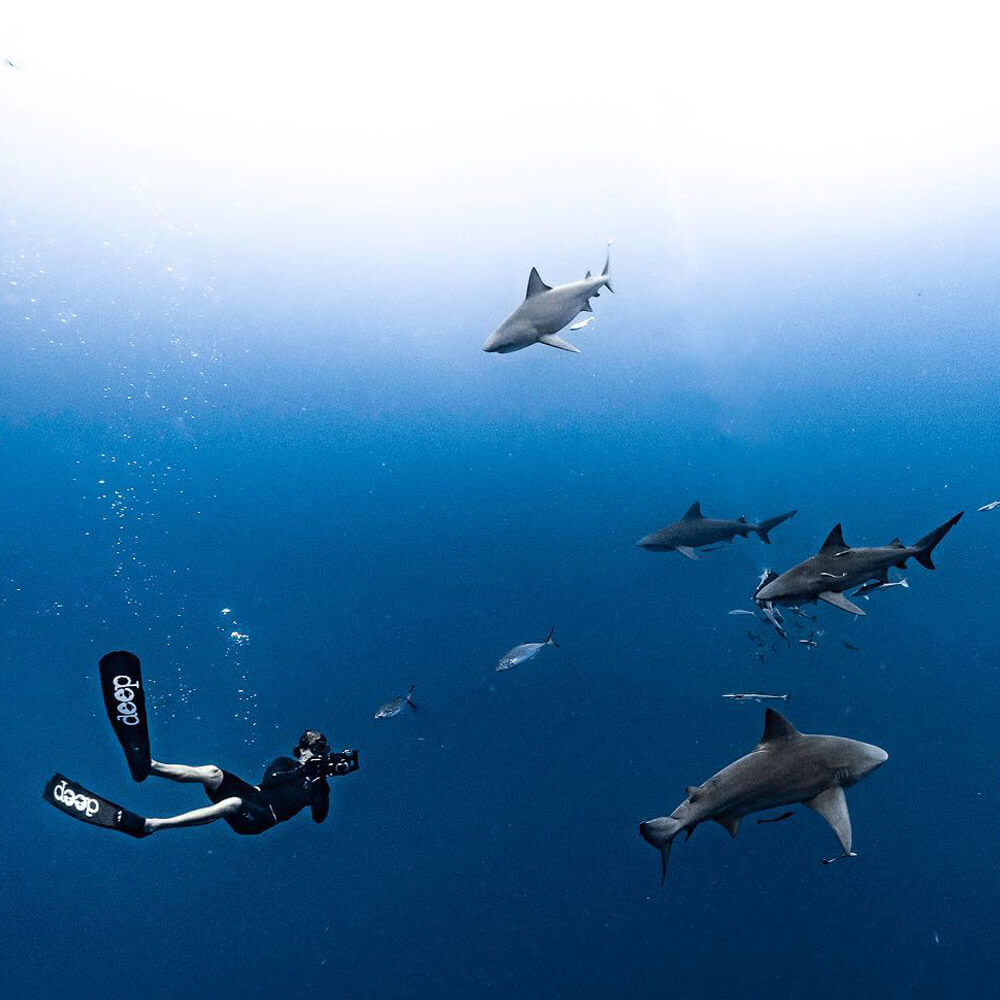 Our shark cage is easily accessible for all of our divers and provides 360 degree comprehensive views for each of our valued charter guests as sharks from a variety of pelagic species swim by and interact with our baits on the surface of the ocean.
Our shark cage diving experience is 100% shark-proof for divers of all experience levels and from all walks of life. Each shark diving adventure is handled by one of our professional shark diving experts and are planned and executed with the comfort of our divers as the paramount issue.
For the duration of the diving time, our guests are encouraged to enter and exit the shark cage an unlimited number of times.
This unforgettable experience is a perfect way to spend a day on the water in the State of Florida, face to face with the apex predators of the ocean.
For more information about the experience you can expect from Miami Shark Tours, please do not hesitate to contact us for more information.
YOU DO NOT HAVE TO BE SCUBA DIVING CERTIFIED.
ALL DIVING IS ON SNORKEL IN FLORIDA
ALL DIVE EQUIPMENT IS PROVIDED IN MED – XXL SIZES ALONG WITH ICED WATER & SPORTS DRINKS