Unforgettable Shark Diving Adventures
Ready for the adventure of a lifetime? Florida has some of the most shark-filled waters on the planet. There are few greater thrills then diving with sharks right here in Miami. No certification is necessary, we welcome both first time divers and seasoned pros. Join us for your own world-class adventure Shark Diving in Miami!
Bringing you face to face with Florida's Sharks
Welcome to Miami Shark Tours
Looking for an unforgettable shark diving experience in South Florida?
Miami Shark Tours is the leading shark diving resource in the State of Florida with over 10 years of successful daily shark diving adventures.
The deep waters off of the coast of Florida are the home to some of the biggest natural numbers of shark species anywhere across the globe.
Whether this is your first experience viewing or diving with sharks or if you have dozens of shark dives under your belt, the professional team at Miami Shark Tours has the rare combination of experience and expertise to create lasting memories of your time on the ocean.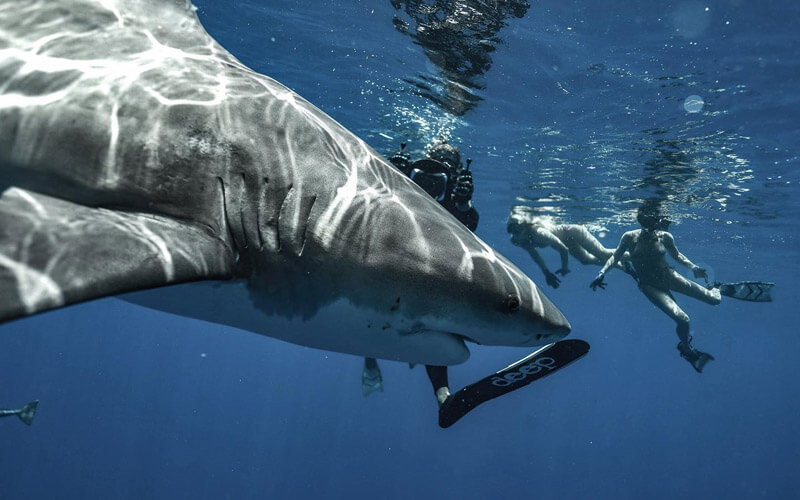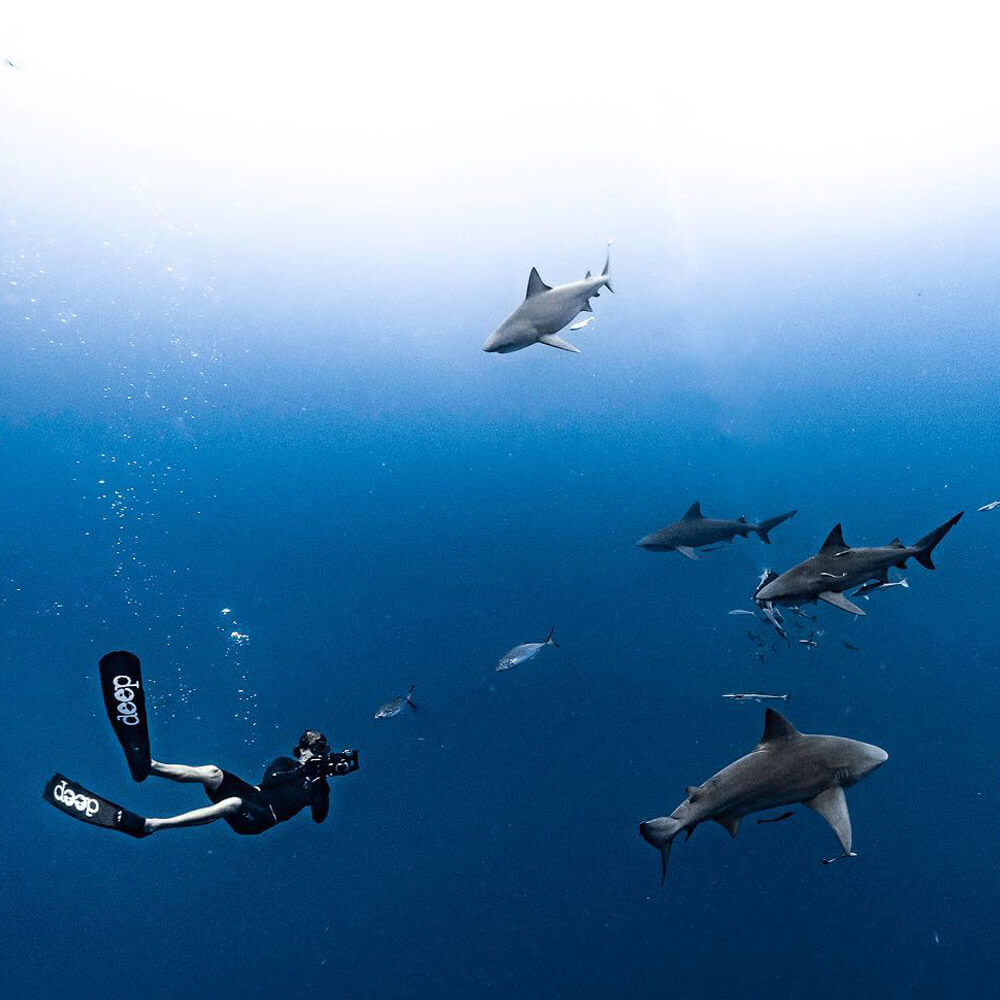 Two Outstanding Adventures for Shark Lovers
Miami Shark Diving & Shark Viewing
In order to provide a quality experience for divers and viewers alike, Miami Shark Tours proudly offers two unique excursions.
Our first adventure is built specifically for guests that want to experience the thrill of wild shark species in their natural habitat only a short distance from the dock.
These shark viewing adventures are four-hour trips that are built with families and groups in mind. They are held just miles from our dock and are non-diving trips that do not involve getting in the water or diving.
Our second adventure is our flagship shark diving excursion that puts divers in the ocean with sharks for protected cage shark diving or free-diving with sharks in their native surroundings. Our Shark Diving Adventures is held further away from the dock in the deeper waters of Florida's Gulfstream. These full or half-day shark diving excursions bring divers of all levels within the natural environment of the shark species of Florida.
Our team of professional shark diving experts help divers of all levels with unforgettable shark diving experiences, all without any diving certification necessary. Please explore our website for more detailed information about our adventures or contact us today for more information and bookings.
We also offer exciting shark diving charters in California and Hawaii!
Join us for a California Shark Diving, or Kona Shark Diving adventure today!
Meet the Sharks of Florida
South Florida is home to more sharks than any other area in the world. 
At Miami Shark Tours we encounter a wide variety of sharks depending on the time of year and conditions on the ocean.
From hammerheads to nurse sharks, Florida offers unbelievable variety of sharks for guests on shark diving adventures. 
Here's some of the sharks you can see on a Miami Shark Tour. 
Book your Miami Shark Tour Today!
Over 10 Years of Shark Diving Expertise
Our shark diving professionals have been on the forefront of Florida Shark diving for more than a decade. 
Sharks encountered on every trip
Our shark-rich diving grounds ensure that your trip will result in an encounter with one of the many species of sharks found in Florida. 
You do not have to be dive certified
In Florida, all dives are done with snorkel gear. We welcome divers of all experience levels, first timers to pros, for unforgettable shark diving.
All Equipment Provided
We provide all the gear you need for an unforgettable trip on the ocean including water and dive gear. Bring your own necessary gear including sunscreen, clothes, sunglasses and more for your own comfort aboard our vessels.