Join Florida's experienced shark team
Florida Shark Diving Excursions
Miami Shark Tours is a leading, unforgettable shark diving charter service that operates out of South Florida with daily dives bringing guests face to face with the powerful shark species found in the waters off of Florida's East Coast.
Miami, and the close Gulfstream waters, is home to one of the highest concentrations of shark species found anywhere on the planet.
Over the past decade, our professional shark wranglers have dedicated their lives to creating a exhilarating and exciting excursion that helps to introduce people from all walks of life to the ocean's apex predators.
We employ our decades in the water to create an exciting and responsible environment for our guests to experience a completely unforgettable time in the water or on the water with a wide variety of shark species.
Whether you are looking to see sharks from the comfort of our shark boats, or are ready to get in the water to swim with powerful shark species, Miami Shark Tours is sure to provide you with a world-class adventure on the open ocean.
The Miami shark diving experience is one you'll never forget. Our Florida shark diving and viewing sites are some of the best in the world and offer some of the best shark activity and weather conditions in Florida.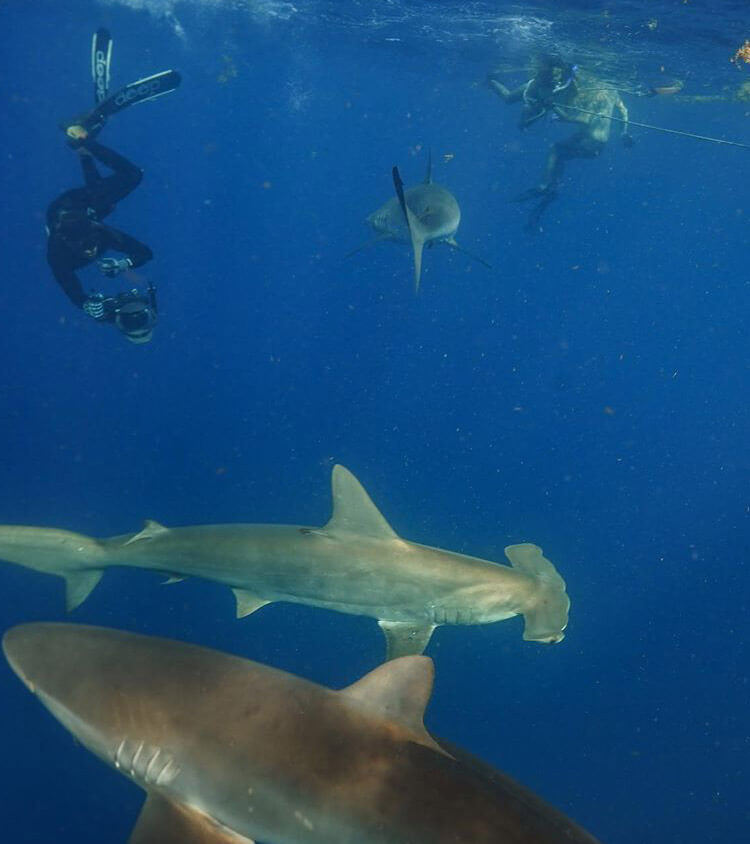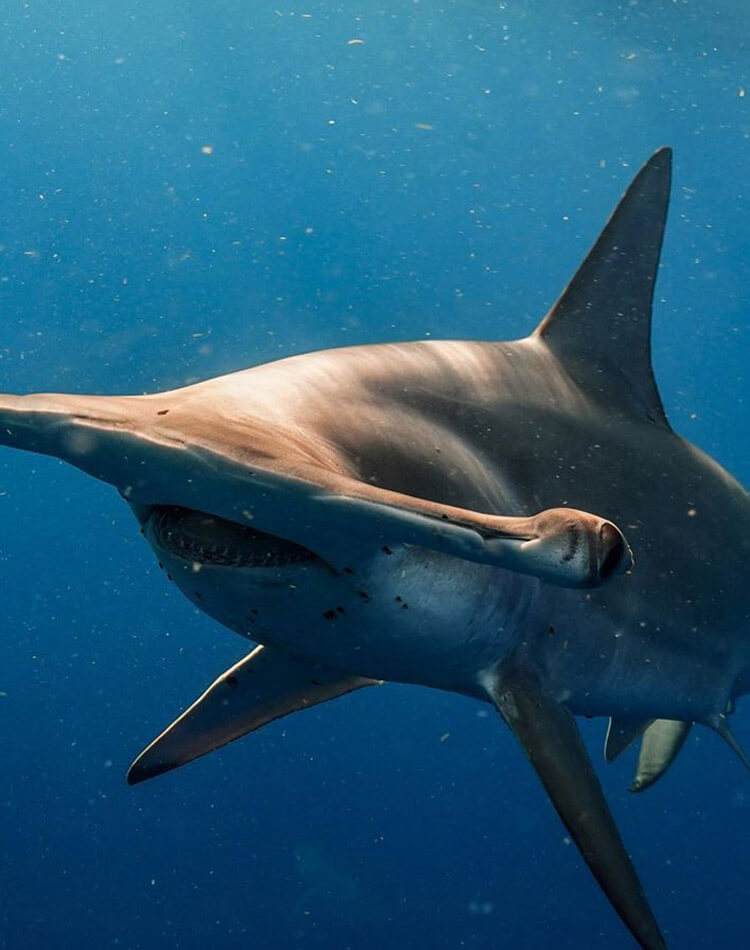 Florida Shark Viewing Adventures
Miami Shark Tours proudly offers two unique shark viewing experiences for guests looking to encounter the sharks of Florida from the comfort of our shark boats.
Our half-day shark viewing trip is our most popular adventure here at Miami Shark Tours. Our half-day shark viewing trip is a perfect option for non-divers or anyone who prefers to stay dry while still experiencing the magical raw beauty, power and awe-inspiring natural surroundings of the Sharks of Florida.
Our second option for viewing sharks involves getting in the water for Florida Shark Diving adventure, either in our shark cage or freediving, with a variety of shark species depending on the time of year that you come to visit us. Spending a day with Miami Shark Tours is the perfect getaway on your adventure in Florida.
To experience the best that Florida has to offer with respect to Shark Diving and Shark encounters, please browse this website for additional information, or give us a call or email for answers to any of your questions or to book your next unforgettable shark adventure in Miami with South Florida's most famous shark species.
ONLY MINUTES FROM ALL MIAMI SHARK DIVING LOCATIONS

AND UNDER 30 MINUTES FROM FT. LAUDERDALE
YOU DO NOT HAVE TO BE SCUBA DIVING CERTIFIED.
ALL DIVING IS ON SNORKEL IN FLORIDA
ALL DIVE EQUIPMENT IS PROVIDED IN MED – XXL SIZES ALONG WITH ICED WATER & SPORTS DRINKS