Seaworthy Comfort for your adventure
Miami Shark Tours uses a shark diving boat built for complete comfort for our valued guests. Our primary shark diving boat is a 2001, 36 foot Northern Bay Downeast, a custom, top of the line, heavy boat that is built with comfort in mind and known for it's seaworthy attributes.
The Northern Bay Downeast is designed with ample seating for a comfortable ride to the shark diving and viewing zones.
Built to handle the variety of open ocean sea conditions found here in Florida, our shark diving boat is equipped with all the latest gear that includes technology like Radar, GPS, Marine Radios, EPIRB, Switlik Liferaft and all United States Coast Guard required safety equipment.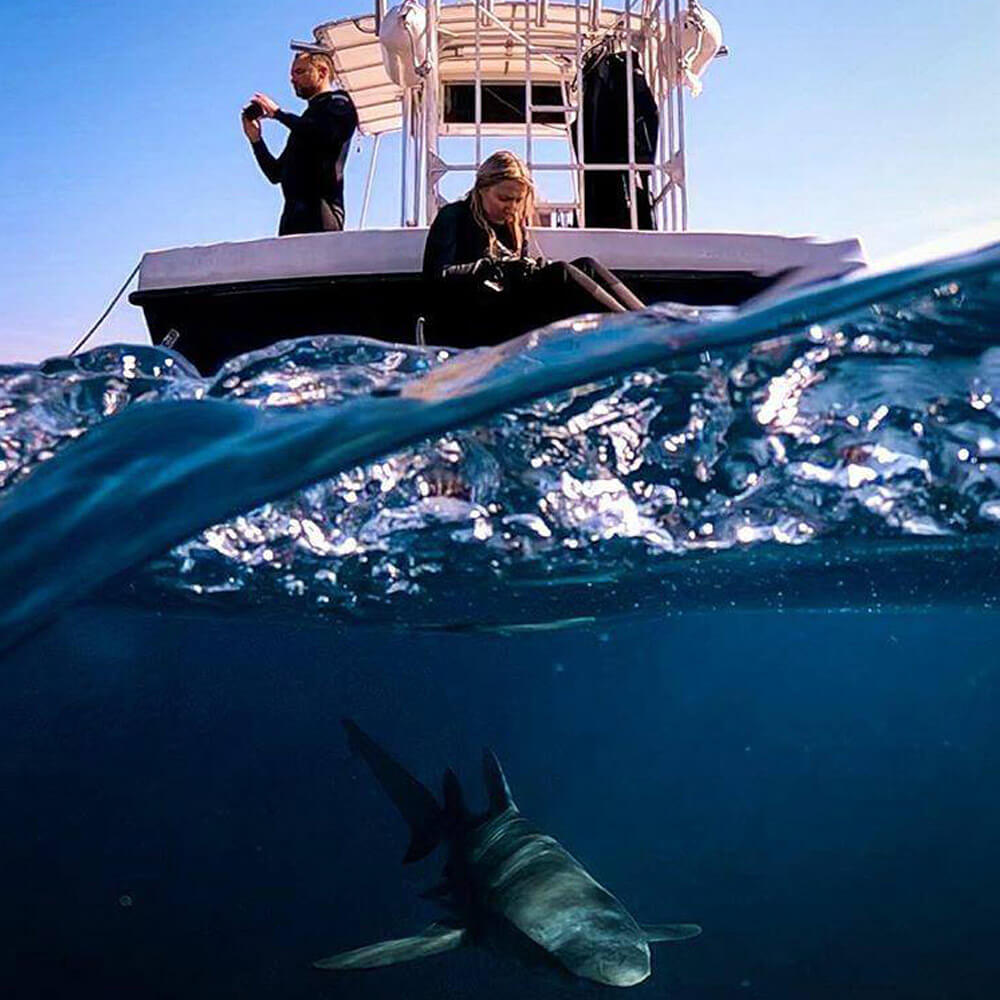 Shark Dive with Confidence
Looking for a comfortable and secure shark diving adventure?
Our shark diving cage was specifically designed to provide a comfortable shark diving experience in the waters off of the coast of Florida.
Designed by famous marine engineer Eddie Paul, the Miami Shark Tours cage provides our guests with exceptional 360 degree views for maximum visibility of the amazing shark species.
At eight feet tall and over four feet wide, our shark cage protects our guests while providing an awesome diving experience.
During your dive, our shark cage is easily accessible with quick entry and exit directly on the side of our boat throughout the duration of your diving trip.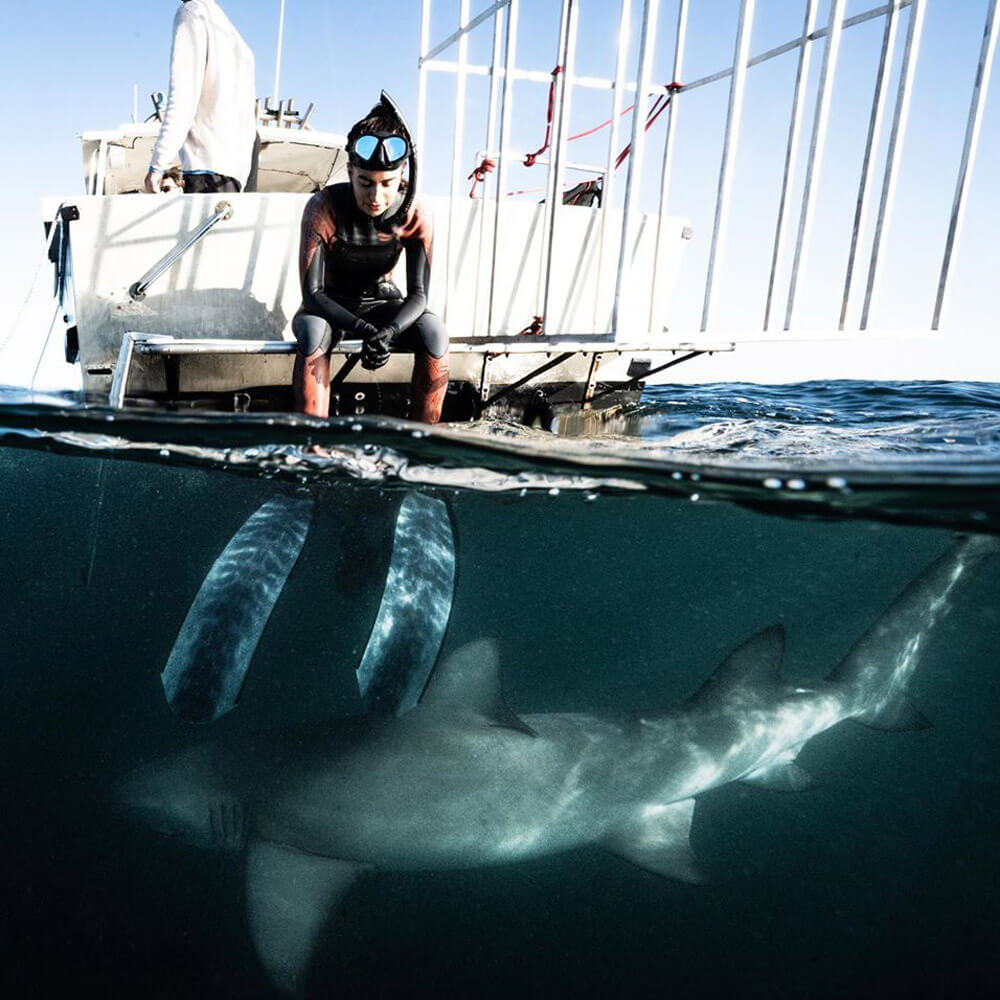 Quality gear for novice to professional divers
Miami Shark Tours proudly provides top of the line freedive equipment to help make your shark dive truly unforgettable. Our wet suits provide visitors with a comfortable diving experience in sizes medium through XXL.
Miami Shark Tours also provides masks, snorkels and fins for our divers. However, our guests are always welcome to bring their own gear for maximum comfort and familiarity. Weight belts, hats, and gloves are also available on our boats at request. .
Guests are encouraged to bring their own diving and snorkeling gear on board for maximum comfort.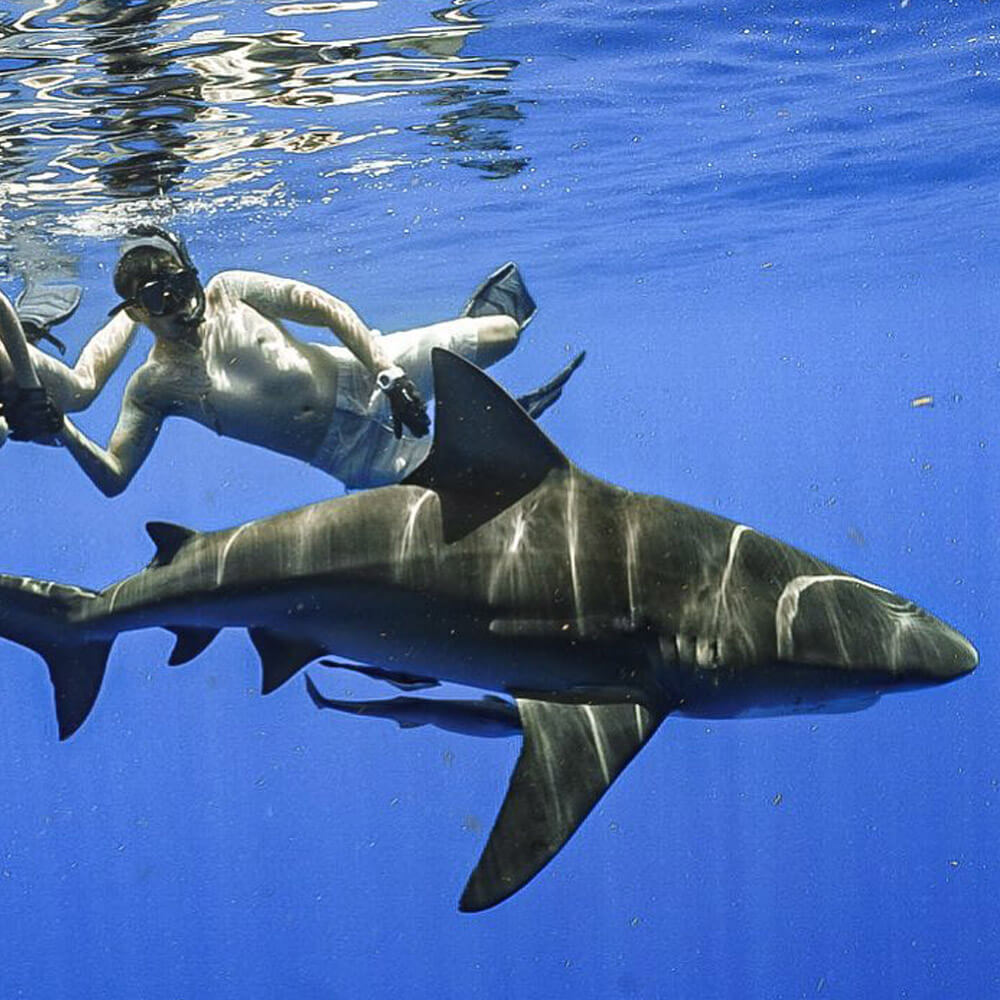 YOU DO NOT HAVE TO BE SCUBA DIVING CERTIFIED.
ALL DIVING IS ON SNORKEL IN FLORIDA
ALL DIVE EQUIPMENT IS PROVIDED IN MED – XXL SIZES ALONG WITH ICED WATER & SPORTS DRINKS